Endura Stand: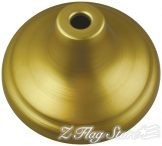 Most popular floor stand, the Endura flag pole stands are excellent for long term indoor use. These stands are built to be able to hold any of our indoor poles with a diameter of 1.25". The entire flag pole stand weighs 14lbs; this weight is made up by the weight of the cast iron stand and its inner core. The inner core is filled with sand to weigh the base down in order to accommodate larger flag poles and their weight.
The cast iron flag pole stands are available in gold or chrome finish. Both finishes are anodized and feature a slightly glossy look. The anodized cast iron is extremely durable and rust-resistant. These flag pole stands are perfect for long term use in any condition.
Regent Stand: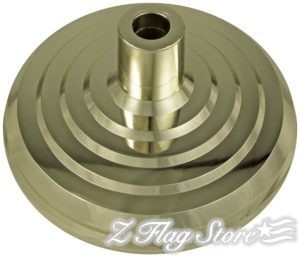 This floor stand is tough, beautiful plated plastic stand complete with adapter sleeves to accommodate 1″, 1 1/8″ & 1 1/4″ pole diameters.
This stand is not weighted but it has the capability to be filled with sand (not included), when filled it will weigh 10 lbs.
American Beauty Stand: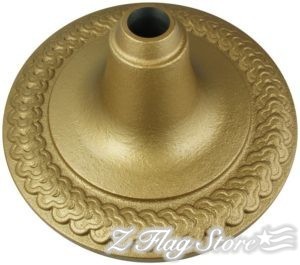 The American Beauty Indoor flag stand is a durable, heavy duty cast iron flag base. The roped outer edge gives the base a traditional look and is perfect for a professional or traditional indoor flag display. Both gold and silver finishes are available.
U.S Floor Stand: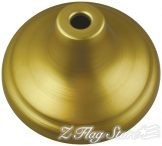 This Stand For Indoor Pole – Gold, Tough, beautiful finished ABS floor stand for indoor flagpoles. 1 1/8″ pole diameter. The anodized aluminum outer shell will help to add years to the life of your floor stand as well as your display set.
Federal Floor Stands:
The Federal Flagpole Stand has a modern style and weighs 9lbs. Made of cast iron with a universal bore, this indoor flag stand measures 10 ¾" in diameter and 5 ½" in height. Adapter sleeves are also included to accommodate various pole diameters ranging between 1"and 1 ¼".
Viscount Floor Stands: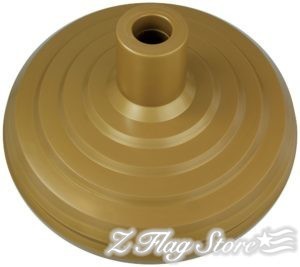 This floor stand is rugged, attractive plastic. Each Flagpole Stand is supplied with adapter sleeves to accommodate 1″, 1 1/8″ & 1 1/4″ pole diameters
Three Hole Floor Stands: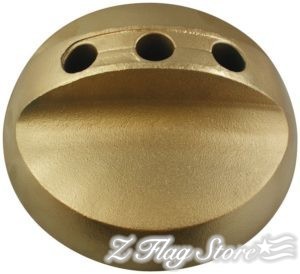 This cast, tip-proof indoor flagpole stand creates a beautiful display of 1, 2, or 3 flags. Supplied with adapter sleeves to accommodate various indoor pole diameters (1″, 1 1/8″ and 1 1/4″).
Portable Floor Stand: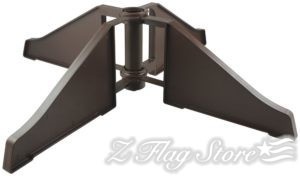 This Portable Flag Pole Stand is made of a durable polymer plastic and is an economical floor stand option that can hold flagpoles with a diameter ranging from 1"-1 ¼" in diameter with the provided adapter sleeves. Comes in a rich, dark brown color.